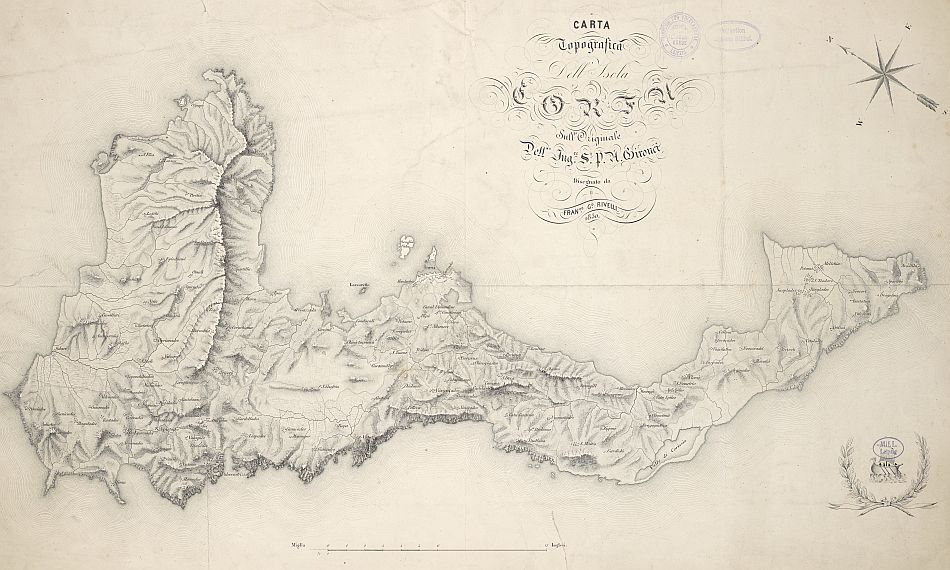 Maps of Corfu and The Corfu Trail
Corfu, shaped like a sickle, is divided into the low land of the South, the hilly village-covered middle and the mountainous north. Edward Lear, a remarkable walker, visited and painted in all three areas. The east coast overlooking the mainland is highly developed, with the capital Corfu Town in the middle, and is missed by the Corfu Trail.

The Corfu Trail follows the wild west coast, which is overlooked by a low mountain range. Odysseus landed somewhere on this coast. The Durrells and their mentor Theodore Stephanides, though living in different houses on the east coast, visited many parts of the island.