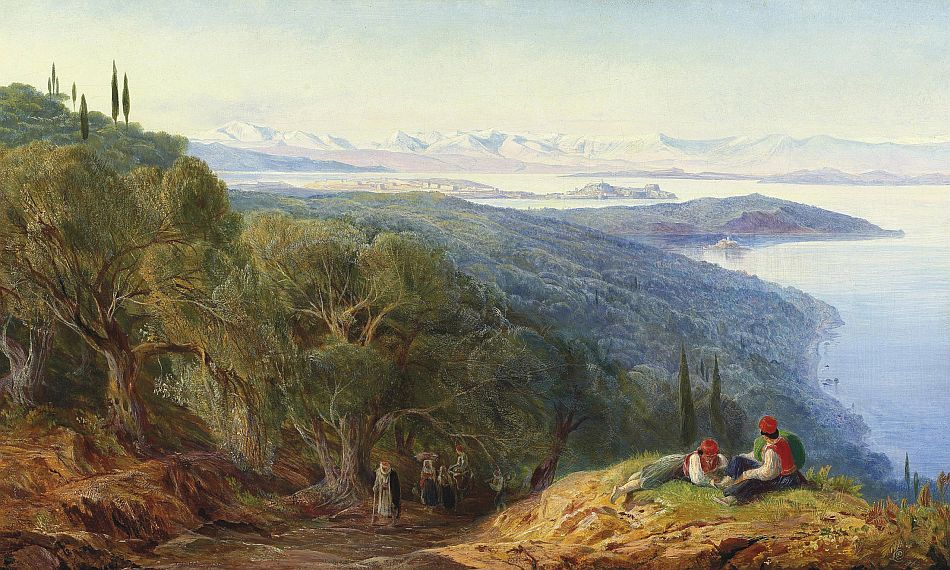 Day Four - Paramonas to Stavros
This is the first day in the middle of the island, the messis. At Pentati we look the whole way up the west coast to the islands north of Corfu, then climb up to the 438m high western ridge with wonderful its views. We cross the olive groves in the bowl in the centre of the island to the 477m high eastern ridge.

New views open to the east and the mainland. At the end of the day at Stavros we look north to Corfu Town and the Pantokrator massif in the north of the island.