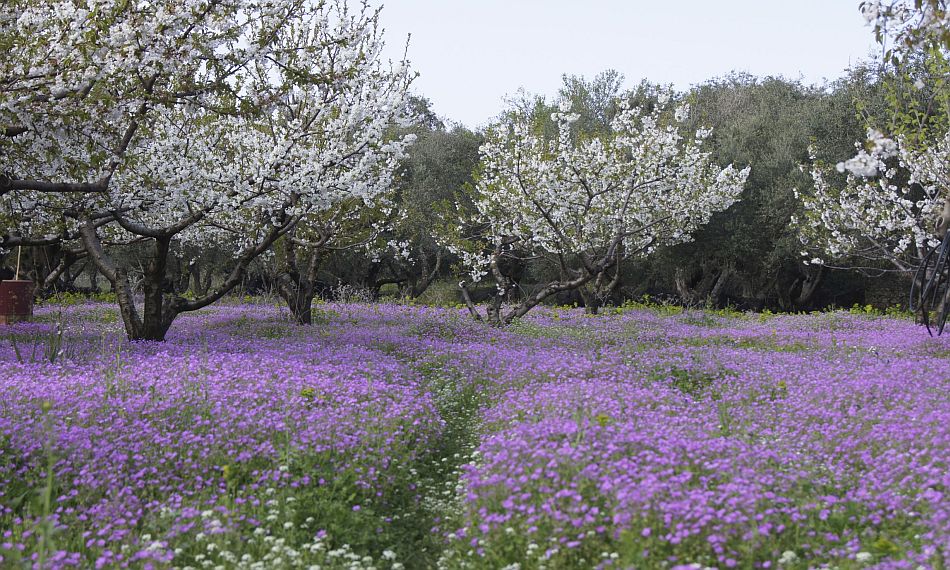 "They are so endless." Edward Lear, 24 May, 1856
During an eight-day walk along the length of the Corfu Trail 150 different flowers were photographed by John Waller. The flowers are displayed in family order, grouped according to botanical systematics with orchids first. The images are displayed on these pages and were taken in a variety of locations along the Corfu Trail, ranging from coastal sand dunes in the south to mountain ridges in the north. The same flowers can be found in abundance across the island and are mainly in bloom from March to early June, and again in September and October. Another notable area of botanical interest is the British Cemetery in Corfu Town which contains over 30 different orchids.

Under Venetian rule over two million olive trees were planted on the island. The majority have not been cut down.